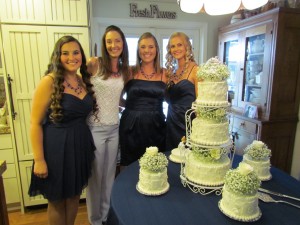 love. cook. nourish.

is owned and operated by Cindy Jakel-Smith. Our vision is to provide the personal chef to design and create delicious confections and meals for your special event. It is our goal to make nutritious, wholesome food that is Cindylicious!
It all started with a love for food and people.  When Cindy worked as a Registered Respiratory Therapist, she would make new things and bring them to the hospital to share with the nurses and doctors. They accused her of trying to make them all fat… she just loved cooking. Cooking became a creative side, very different from the medical world. And before long, she was making everyone's wedding cakes that worked at the hospital.
"As a personal chef and respiratory therapist, I have been blessed with the tremendous gift of being able to combine my two life-long passions to do something I love: take care of people with great food."
Cindy has been baking and creating wedding cakes and pastries for over 20 years and been a private chef for the past 10 years.  Some people read novels, Cindy reads cook books and cooking magazines.  As her daughters became teenagers they became a part of the cooking and serving team making this a family business.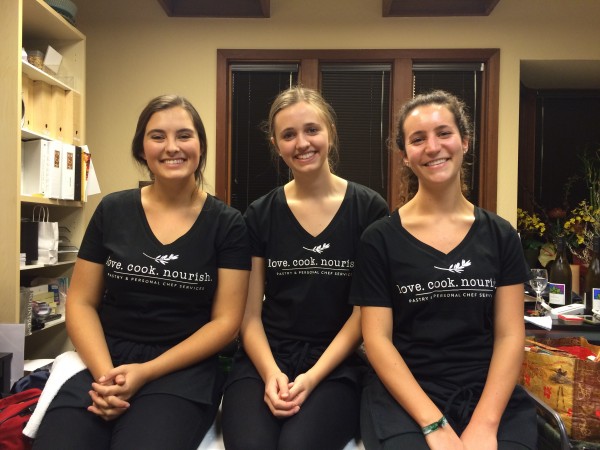 Cindy not only enjoys cooking for others she also loves sharing that passion. For the past 15 years she has taught menu planning, cooking skills and nutrition to moms groups, friends and over 2,000 Girl Scouts. Girl Scout's Diablo Day Camp in Lafayette, CA has been home to the infamous "Cooking Unit" where Cindy with her team of volunteers teaches 250 campers each summer everything from knife safety and "charcoal math" to bake in a Box Oven, to creating delicious crepes (and of course we cheer when a camper gets "the flip") to hospitality and napkin folding.
Cindy says, "It's a good day when a 9 year old girl's self confidence is a few notches higher because she mastered how to make crepes or created the perfect Risotto. Setting other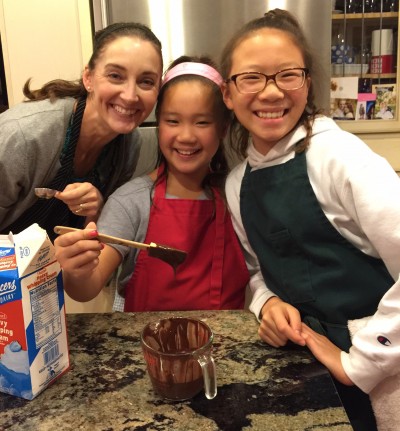 s up for success by teaching and sharing your passion is also at the heart of what I do as a chef."
Each menu is personalized for the client, theme, location, pricing and is never the same twice (unless by request of the client).  Creativity is a must; Cindy's motto has always been that the food must taste as good as it looks.  Attention to detail and caring, professional service are hallmarks of love. cook. nourish .
Come Taste and See…
Spread the love! Like us on Facebook

ServSafe Certification – National Food Service safety and sanitation certification